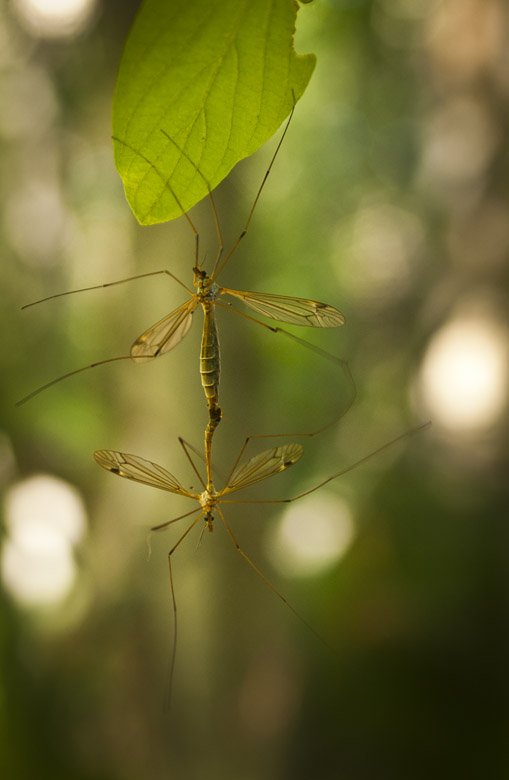 A pair of mating crane flies hangs from a leaf above Mill Creek just south of The Dalles
Insects are wonderful fun to photograph, and a summer creek is a great place to find them.
I was standing on the bank when these two crane flies flew by, landing on a nearby leaf. The photograph was taken with natural light, camera handheld, using a 35mm macro setting on a zoom lens, 1/80th of a second, f3.5, iso 250. The depth-of-field is very shallow, the subject was in focus in only one or two of ten frames.
Working with a wide angle lens, macro or otherwise, expands the background. Unlike a telephoto lens, which isolates the subject in relation to only a small area of background, a wide angle lens includes a great deal of what is behind the subject. In this photo, spots of sunshine are splashed throughout the trees behind the crane flies. I was able to position the flies in front of a shadowed area, to keep them from vanishing in a burst of unfocused light. The sunspots, I found, added interest and created a sense of place: A summer creek is a very busy place, a constant shift of light and shadow.
Oddly enough I'm posting this while sitting along the creek... Isn't modern technology amazing?