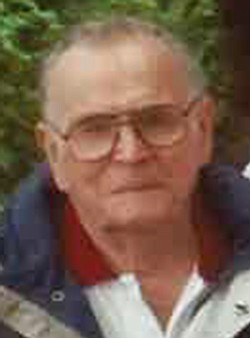 Walter "Bud" Jones
Hood River, Oregon
October 8, 1925 - May 3, 2017
Bud was born to Lawrence and Annie Mae Jones in Eclectic, Alabama, and died at home in Hood River, Oregon, with his wife, Barbara Jones, at his side. Bud enjoyed a rowdy childhood, growing up in the company of his three brothers - Art, Gene and Bob. He married the love of his life, Barbara "Bobi" Gilkerson in 1970, and they remained constant companions until his death.
Bud was born to travel - first in the merchant marines during WWII, then traversing the states as an iron worker. There was a certain camaraderie among those working the high iron that he loved and that kept him on the job for 42 years. Upon their retirements, Bud and Bobi prioritized their shared wanderlust and spent the next 12 years on the road, exploring Mexico and the US, from sea to shining sea. While travel may have been Bud's greatest passion, he had a myriad of other hobbies, including water skiing, golf, playing guitar and anything that involved a checkered flag - racing motorcycles in his youth, shared ownership of a race horse after his retirement and, in later years, as a fan of NASCAR. Always a voracious reader, he developed a near-encyclopedic memory for details, facts and trivia. Friends and family grew so accustomed to Bud having the answer that, rather than disappoint, he would produce - with a straight face - a plausible response to any inquiry. He was the original do-it-yourselfer and could design, build or repair anything.
The loving, extended family of Bud and Bobi is large and far-flung. Bud's absence will be missed by his surviving brother, Bob; his four children and step-children; 12 grandchildren; 14 great-grandchildren; and one great-great-grandson. Bud had very special, life-long relationships with brothers-in-law and sisters-in-law: Margaret, Cathy and Steen, Pat and Janet, Bob and Joan. He enjoyed a long, adventurous run, living life on his own terms. No service is planned, but perhaps you'll think of Bud and smile the next time you see a checkered flag ...