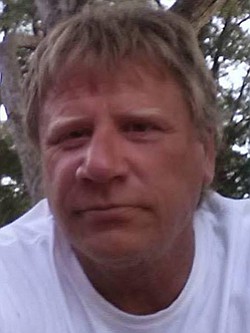 Michael Kent Brown
August 9, 1959 - April 28, 2017
Michael Kent Brown, age 57, passed away peacefully on April 28, 2017, surrounded by close family after his battle with stage four melanoma.
He was born in Council Bluffs, Iowa, on Aug. 9, 1959, to Robert and Annabelle Brown. He was the third of six children. He attended The Dalles High School class of 1978.
Michael is survived by his loving wife, Julie, his kids, David, Amanda, Jennifer, Christopher, Kimberly and 12 grandchildren. He is also survived by his father, Bob; siblings, Chris, Bobby, Kim, Kathy, Deanne; and several nieces and nephews, as well as many close friends.
A celebration of life will be held on May 13, 2017, at 1 p.m. in Redmond Ore. It will be at his daughter and son-in-law's home 1432 NW Spruce Ct, Redmond Ore. 97756.