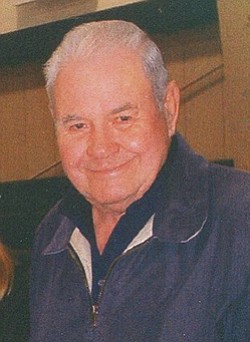 Dale Richard Harris
The Dalles, Oregon
March 25, 1932 - April 16, 2017
Dale Richard Harris, 85, was born March 25, 1932 to parents Dave and Myrtle Harris in Belle Fourche, S. D. He passed away Easter Sunday, April 16, 2017.
His childhood was spent in Custer, S. D. and Weiser, Idaho. Dale was a combat engineer during the Korean War. At that time, Dale was the youngest master sergeant attached to the 5th Army. After his enlistment, he continued his military service as a member of the National Guard while working and living in The Dalles, Ore. He served in that capacity until the 1970s.
During the 1950s, Dale worked in construction on the NcNary and The Dalles Dam. He later started his own janitorial business with his brother, called Harris Cleaning. Dale ran that business until he retired in the 1990s.
While in The Dalles, Dale met and later married, Bernice Hagen in 1954. They celebrated 62 years of marriage in 2016. To this union were born three children; Bruce (Lori) Harris, Carla (Dave) Raffin and Janet Harris, all who survive him. Dale also had four grandchildren; Mathew and Michael Harris, Amanda and Adrien Raffin and two great-grandchildren; Makai and Kalani Harris.
Dale was an avid sports enthusiast. He enjoyed fishing, hunting and golfing. He was a member and past president of The Dalles Country Club. He was also a member of the American Legion and the local Moose Lodge, as well as a longtime member of Zion Lutheran Church.
A memorial for Dale will be held 1 p.m., Saturday, May 13, 2017, at Zion Lutheran Church (101 W 10th Street The Dalles, Ore., 97058).
Arrangements are under the direction of Anderson's Tribute Center • Celilo Chapel 204 E. 4th Street, The Dalles, Ore., 97058.