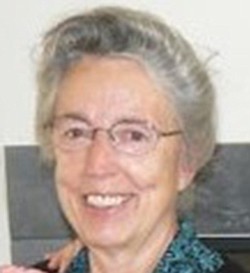 Clara Marilyn Hooser
The Dalles, Oregon
December 27, 1939 - July 27, 2017
Clara was born in Billings, Mont., to Otto and Myrtle Amna (Harper) Davidson. The youngest of four children she grew up in Dixie, Wash. She graduated from high school in Walla Walla, Wash. Clara married Charles William Hooser in 1958. They had three children; Karen, Charlene, and Kenneth. They moved to The Dalles in 1961 when Charles began his teaching career at The Dalles Junior High School.
Clara loved providing an inviting and peaceful home for her husband, children, and the many guests who were always welcome.
She enjoyed volunteering in the surgery dept. at Mid-Columbia Medical Center for nearly 20 years.
Above all, Clara had a strong faith in God and looked forward to spending all eternity with her heavenly Father, and elder brother, Jesus.
Clara is survived by her husband, Charles, The Dalles; children, Karen (Randy) Kaatz, The Dalles, Charlene (Kevin) Foster, Anchorage, Alaska, and Ken (Kim) Hooser, Gresham, Ore.; sister, Dorothy Davidson, Spokane, Wash.; grandchildren, Kevin (Melissa) Kaatz, Carmen (Devin) Schluter, Jordan Foster, Cody (Lynsi) Foster, Hayden Foster, Mikayla Hooser, Devin Hooser, Kendra Hooser; and many nieces and nephews.
She was preceded in death by her parents and her brothers, Frank and Carl Davidson.
A memorial service will be held Friday August 4, 3:30 p.m. at Calvary Baptist gymnasium 3350 Columbia View Drive, The Dalles, Oregon.
A catered meal will be provided for all who are able to stay and visit with Clara's family.