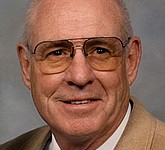 The Dalles, Oregon
Stan Sawyer, long-time resident of The Dalles, Ore., passed away peacefully at age 93 on Oct. 20, 2017, in Beaverton, Ore. He was surrounded by family at the time of his passing. He was interred at Willamette National Cemetery with ...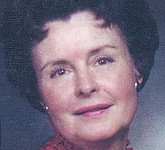 The Dalles, Oregon
Sylvia Sawyer, 89, a longtime resident of The Dalles, Ore., passed away peacefully at Flagstone Care Facility on Nov. 1, 2017. Sylvia was the oldest of two children, born to Lloyd and Irene Moss, in Okanagan, Wash. She is survived ...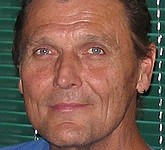 The Dalles, Oregon
Our kindhearted and loving brother Lee died and went to join our Mom Oct. 30, 2017, at Mid-Columbia Medical Center surrounded by family and the wonderful ICU staff by his side. He was born Aug. 4, 1954, in Twin Falls, ...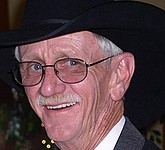 Dufur, Oregon
Donald Richard Fix "Fix Pix," left this world on Oct. 29, 2017, to enter heaven. Donald was born Aug. 23, 1943, to Harley and Leola Fix in Eugene, Ore. He was the youngest of five children. Don was an extremely ...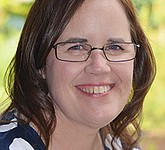 Lyle, Washington
Monique "Nique" Elaine McNeel Myers, 53, died at her home in Lyle, Wash., on Friday, Oct. 27, 2017, surrounded by loved ones. Monique was a beloved wife, daughter, mother, grandmother, sister, aunt, niece, and friend. She was born in Vancouver, ...
Paul was born and raised in Newberg, Ore., He was the son of William and Helen (Devlin) Hogenkamp. He attended West Chehalem Grade School and Newberg Union High School. After high school he served in the Navy for three years. ...
Irene was born in Portland, Ore., She was the third of four sisters born into her family. She graduated from Jefferson High School in Portland, Ore., After high school graduation she attended and graduated from business school in Portland. She ...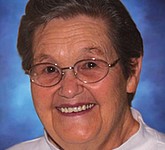 Lynden, Washington
Doris May (Ayars) Foster, 95, passed away in Lynden, Wash., on Friday, Oct. 27, 2017. Doris arrived May 13, 1922, in La Grande, Ore., the second of four children born to W. Oscar Ayars and Maude A. (Banton) Ayars. Maude ...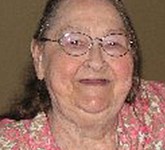 Our beautiful Mom and Grandma, Mary Helen Sartain Sharp, age 85, left this earth on Sunday, Oct. 8th, 2017, at the loving home of her daughter, Linda, and Mark Luckey in Prineville, Ore., where she had lived for the past ...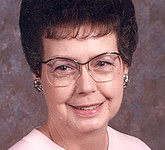 The Dalles, Oregon
Longtime The Dalles resident Dona L. Wood passed away on Oct. 9, 2017, surrounded by her family. She was 90 years old. Dona is survived by her husband, John C. "Jack" Wood, of The Dalles; children, Luther Goin and Nancy ...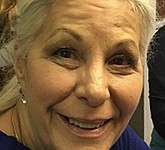 Gayleen Baucum passed away from a stroke on October 16. She was 64. Gayleen was born to Velma (McGwier) Barletti and Edward L Baucum on New Years' Day 1953 in Turlock, Calif., Her early childhood was spent moving around until ...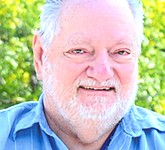 The Dalles, Oregon
Robert (Bob) Lewis Proffitt, 80, of The Dalles, Ore., passed away, Tuesday, Oct. 17, 2017. Bob was born Feb. 21, 1937, in Summersville, W. Va., to Henry Ward and Parama Faye (Evans) Proffitt. He graduated from Summersville High School in ...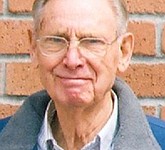 The Dalles, Oregon
Jack V. Thornton passed away October 14, 2017, in The Dalles, Ore. Jack was born Nov. 30, 1923 and was 93 years of age at the time of his passing. Jack was born in Dinuba, Calif., to Jake and Maggie ...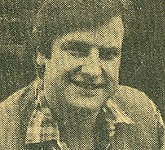 The Dalles, Oregon
Walter Lee Markum (Walt), 66, of The Dalles, Ore., went home to Abba, at his home, Friday Oct. 13, 2017. Walt was born March 3, 1951, in LaGrande, Ore., to Garland Wayne and Lillian Ellen Burkhart Markum. On Feb. 7, ...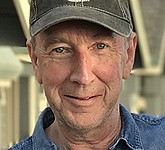 Tom Drumheller, CEO of Escape Lodging in Cannon Beach, Ore., had just completed the largest development project of his life, The Lodge at Columbia Point in Richland, Wash., when he was diagnosed with cancer and died 17 days later. Drumheller ...