Barbara Remington Drinkwater passed away on August 24, 2017, after a long and courageous battle with Parkinson's disease. Barbara was born July 31, 1945, in Mt. Home, Idaho, to the late Vincent and Helen (Wagenblast) Remington. She grew up in ...
Lebanon, Oregon
William James (Bill, BJ) Bradford, age 53, of Lebanon, Ore., passed away suddenly on September 17, 2017. Bill was a graduate of The Dalles High School and Oregon State University. He subsequently acquired a master's degree in divinity from Harvard ...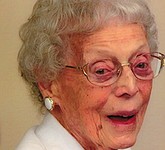 The Dalles, Oregon
Winifred Elsie Bodolay, born Rose Elsie Wright, passed away peacefully early on Sept. 1, 2017, at her residence in Flagstone Assisted Living in The Dalles, Ore. She was 99 years old. Winnie was born February 3, 1918, in Lakewood, Ohio, ...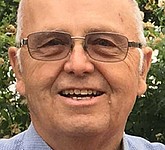 Springfield, Oregon
James "Jim" Alva Lacock, 78, passed away peacefully Sept. 14, 2017. He was born Sept. 30, 1938, in Salem, Ore. He was the third of five children to Lawrence and Mary Lacock. He was preceded in death by his parents ...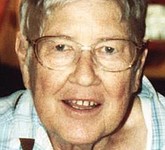 San Antonio, Texas
Margarette Ann Chisholm entered eternal rest in San Antonio, Texas, on September 12, 2017, at the age of 85. She was born in The Dalles, Ore., to Otto and Emma Polehn on January 29, 1932, she is now reunited with ...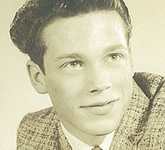 The Dalles, Oregon
Glen Ward McGlin was born in Menasha, Wisc., on March 25, 1943. He grew up in The Dalles, Ore., and graduated from Mosier School. He served in the Airforce as an aircraft mechanic and worked for Boeing. Later in life, ...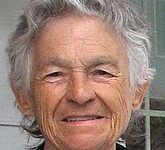 The Dalles, Oregon
JoAnn McCullough Brace passed gently on Sept. 2, 2017, with her husband of 68 years by her side. JoAnn was born in Maude, Okla., on Oct. 28, 1933. She moved to Napa, Calif., as a young child and then moved ...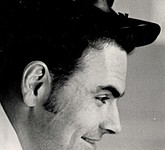 Goldendale, Washington
Goldendale resident Patrick Thomas Rutledge, 73, passed away in Yakima, Wash., on August 24, 2017. He was born September 13, 1943, in The Dalles, Ore., to Lawrence Robert and June May (Bradstreet) Rutledge. Pat moved with his family to Portland, ...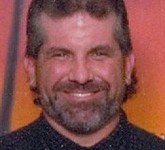 Hood River, Oregon
Troy Lee Herman was born June 10, 1965, and raised in Hood River, Ore. to Lee Roy Herman and Nola Hardman. They moved around the valley, meaning that Troy had friends all over town. By the time high school came ...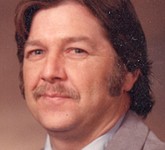 The Dalles, Oregon
Thurman Doyle Cantrell Jr. born April 11th, 1944 in Los Banos, California "CROSSED OVER INTO THE ARMS OF GOD" on September 2nd, 2017, while at home in The Dalles. Thurman was the fourth born to Thurman D. and Marcelle (McClintock) ...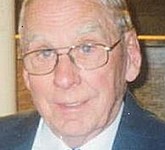 Walla Walla, Washington
Lynn Anderson Barker, a kind and gentle man for all seasons, died from a brave 18-year battle with Alzheimer's on August 17, 2017, in Walla Walla, Wash. He was born July 31, 1929, near Salem, Ore., at his family home, ...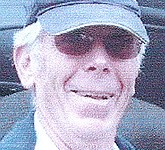 On Sunday morning, Aug. 27, 2017, Richard McCurdy passed away peacefully with his family at his side. He was born May 25, 1939, in Long Beach, Calif., the son of Bruce and Mary McCurdy. He graduated from Canaga Park High ...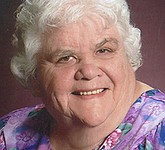 The Dalles, Oregon
Mildred Irene Nichols was called home to heaven on Aug. 25, 2017, in The Dalles, Ore. Mildred "Millie" was the oldest of eight children, born to Bertha and Leonard Pyatt. She was born in Randolph County, Mo., at their rural ...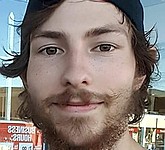 Richardton, North Dakota
Robert Scott Davey, 20, a former resident of The Dalles, Ore., died on Thursday, Aug. 24, 2017, at his home in Richardton N.D. He was born on Nov. 5, 1996, in The Dalles to Randall Davey and Jessie Duarte. He ...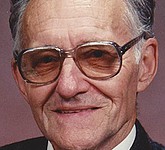 The Dalles, Oregon
James "Hank" Krum of The Dalles, Ore., went home to be with our Lord Jesus Christ, on Thursday, Aug. 24, 2017, with family at his side. James was born on May 19, 1927 and was 90 years of age at ...