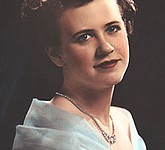 Avis was the youngest of five children of Charley and Esther (Hamm) Hay. Her father died of a heart attack when she was seven years old. Her mother later married Omer Brittain, and moved to Tygh Valley, Ore., where Avis ...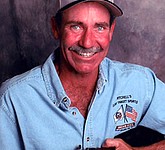 Alan B. Clark entered heaven on February 26, 2017, shortly after being diagnosed with cancer. Al is survived by his son, Alan Jr., of Florida, his siblings, nieces, nephews and his dogs, Missy and Tilly. Alan grew up in Encinitas ...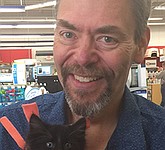 The Dalles, Oregon
Adam Lee Marin Commander, resident of The Dalles, Ore., kicked up his heels and stepped into heaven on March 21, 2017, following a long battle with congestive heart failure. Born Adam Lee Marin on July 10, 1964, in Weimar, Calif., ...
Gretchen was born on Jan. 18, 1929, in Seattle, Wash., to Carl and Florence Stiffel. She passed away at the age of 88 on March 25, 2017. She attended The Dalles High School in The Dalles, Ore., and then went ...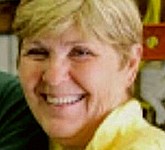 Charlene Rae Caldwell, 71, passed away March 16, 2017. She was born March 10, 1946, at home in Ronan, Mont. Charlene is survived by her husband of 51 years, James Caldwell; daughter Kelly Green; son Matthew Caldwell; son-in-law Thomas Green; ...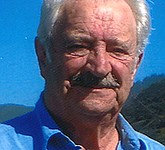 The Dalles, Oregon
Jerry Vincent Kelly, beloved husband, brother, father, grandfather and friend, passed away on April 6, 2017. His wife Dona and brother, Leonard, preceded him in death. He is survived by his three daughters, Cinda Davis, Linda Bronkey (husband Gary), and ...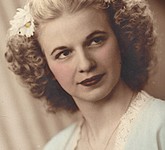 Hillsboro, Oregon
Ellen Lewis Friedline, a resident of Hillsboro, Ore., died on April 3, 2017. She was 90 years of age. Ellen was born on April 30, 1926, in Puyallup, Wash., and was the daughter of Cecil and Clara (Bowlby) Lewis. She ...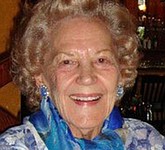 The Dalles, Oregon
Eva Lininger Sharp, 94, a long time resident of The Dalles, Ore., died peacefully at Mill Creek Point Assisted Living Home April 5, 2017.<br> She was born July 14, 1922, in Helena, Missouri, on a farm her parents had homesteaded. ...
Dick Johnson was a loving husband, father and grandfather. He was survived by his wife of 35 years, Connie Johnson, daughter Jacque Sudbrock, son-in-law TJ Sudbrock, son Clinton Johnson and daughter- in-law Alexi Johnson; four grandchildren, Sophie and Lily Johnson, ...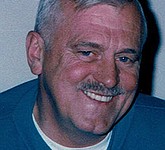 Terrence "Terry" Lee Erickson was born Nov. 10, 1947, and passed away April 9, 2017.<br> Terry was one of seven children born to Max and Lucille Erickson. He is survived by his wife, Mary Ann, of 27 years, as well ...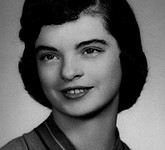 Leona "Jean" Coleman was born October 14, 1938, to Leo John Nehl and Maude Thurston, in Portland, Ore. <br> She was born and raised in the Catholic Church. Jean attended and graduated from Immaculta/MaryCrest in Portland, in 1956.<br> In September ...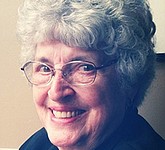 Frances "Fran" Anna Ingebo 86, went to be with God, surrounded by family on Monday, March 27, 2017. A dedicated mother of nine children, hard-working and loyal wife, she lived 61 years in The Dalles, Ore. Born, Jacqueline Frances Young ...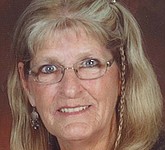 Cheryl Lynn Lowe "sister" was born, Feb. 11, 1955, to William and Marjorie Gaige in the Dalles, Ore. She was one of seven children: Allen, Denny, Sonny, Robert, Mary Lauterbauch, and Denise Patton. She was widowed by Michael Stephen Lowe ...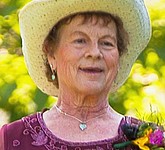 The Dalles, Oregon
Long time The Dalles, Ore., resident Merideth Leslie Berkovich passed away peacefully April 1, 2017, from a severe cerebral hemorrhage. She was born on August 25, 1941, to Earl Richard Horton and Gladys May Horton of Blackduck, Minn.<br> Meri took ...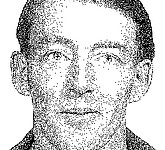 Carl Hans Miller was born in Germany, April 6, 1922. He passed away in Albany, Ore., March 24, 2017, 13 days before his 95th birthday.<br> Carl was brought to America from Germany by his parents, August and Margarette Mueller, the ...