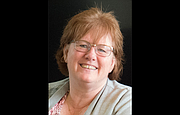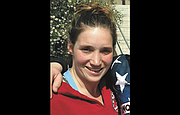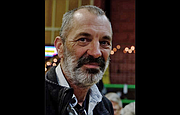 The competition for two positions on the Mid-Columbia Fire & Rescue Board of Directors has turned hot this year. Five candidates have stepped forward to vie for two seats on the board, and who gets the nod will be decided by voters in the upcoming special election on May 16.
The primary role of the five-member fire district board is to give general guidance to the fire chief, who implements policy from the board. The MCFR board meets monthly, with all meetings open to the public.
The two candidates vying for Position 2 were featured in the May 10 issue, and today, The Dalles Chronicle interviews the three candidates going against each other for MCFR Position 4. Incumbent board member Crystal Dodge is hoping to win another four-year term, but she is facing two challengers – David Jacobs and Cyndi Vipperman. All three candidates live in The Dalles.
Tell us about your background and profession.
Cyndi Vipperman: I live in The Dalles and have worked at Fred Meyer pharmacy for 20 years. My job is challenging yet fulfilling, as I work with the different dynamics of our community and its surrounding areas. I volunteer for the American Cancer Society/Relay for Life and have for 19 years. I have been the lead in that event for many years as well as a regional lead for the Mission of the American Cancer Society, where our primary goal was to help educate people on prevention and awareness of cancer in 12 states.
Crystal Dodge: I have been a part of community services and law/fire services for 15 years. I am also a small business owner for Fun Jumpers and Little Steps Daycare.
David Jacobs: I recently retired as a forester and fire manager after 31 years with the Oregon Department of Forestry and four years with the Hood River County Forestry Department. I have 35 continuous years in wildland fire and all risk incidents experience, and was a member of the Wasco Rural Fire District Budget Committee from 1988-95; the MCFR Budget Committee from 1996 to the present; and served on the St. Mary's Academy School Board and Finance Committee for 12 years.
Why did you decide to run for this office?
Vipperman: MCFR is a valuable part of our community, and I want to be part of helping it grow. I want to help with the safety and awareness that we all need, trust and depend on. I love my community, and want what is best for everyone. I don't want what's best for me or for one side of town or the other; I want what is best for all of us.
Dodge: I have been on the board for the last two years, and I want to make sure I see the success of projects that were started before.
I feel a great amount of pride being a part of this community and this fire district. There have been wonderful projects over the years that have greatly benefited this community. There are still more projects in the making that I very much want to be a part of. A project such as the Junior Firefighter Kid's Fire Camp is an excellent way to get more people from the community involved with the fire department. This camp gives children life-saving knowledge in a fun environment. CPR and first aid classes are also crucial to the town and many community members benefit from these services. However, I believe that there are still more opportunities that can be created and I want to help in that process.
Jacobs: I actually ran several years ago, early on in my career, and lost that election. I have always wanted to try again to serve on the board, since I have a true connection to the business of emergency service, especially fire management.
My ambition has always been to run for the fire district board at some point after my retirement, since I now have more time and energy to commit to other things. I am well known in the fire community, having 35 years of experience working with not just the Mid-Columbia Fire District, but all fire and emergency services providers across the mid-Columbia area. I also believe my extensive experience in budgeting and personnel management will be a great asset to the fire district and its constituents.

In your opinion, why is there so much interest in the fire district races this year?
Vipperman: I am not sure about what others find of interest, but for me it's about making the right choices for the right reasons. Putting the safety of our community first is the right reason for me.

Dodge: I feel that people within the community want to become more active and help give back to those who have helped in so many past emergency situations.
Jacobs: Possibly due to the overall atmosphere generated by the recent elections, as people are more interested in making a difference at the local levels within their communities. The Mid-Columbia Fire District serves a large community and provides a vital service, so the interest in this particular election may be heightened by the combination of the two factors.
What do you see as the key issues facing Mid-Columbia Fire & Rescue?
Vipperman: I think it is key to make sure we stay in budget and find resources that will further our department's growth. I think the MCFR does a fabulous job at protecting and serving our community, and I want to help them achieve their goals and the goals of the community by being part of the solution.
Dodge: The first would be the ever-increasing costs and liabilities associated with our emergency response, and making sure that we can maintain the same level of services. Fire safety and prevention starts with a strong and consistent public education program.
I also believe that we should strengthen the communication between administration and line personnel. I am extremely concerned about the recent past emergency response patterns that suggests a growing demand on preparation, both financially as well as training.
Jacobs: As a member of the Budget Committee for the past 20 years, I have noticed a continual decrease in monies set aside for equipment and facility reserve funds. There are lots of reasons for this happening, but the end result is there are now not sufficient monies set aside to fund these things internally. While the bond measure was a positive thing and I supported it, I believe the district needs to live within its means and not rely on bond measures every several years to fund replacement and repair of equipment.
The big wild card will be Google. Who knows what they will do when the first of three tax deals expires. If they stick around and wish to support the community into the future, then the taxes levied on their facilities could provide a significant boost to the fire district.
What changes would you like to see the fire district make?
Vipperman: I'm not sure I would want to change anything. I think it's imperative to have updated procedures and policies in order to get the best care and service to those who need it, by making sure our fire and rescue crews have the best education and know what our community wants from them. If that means more training and education, I want that … no we, the community, want that. I know that MCFR does a great job at outreach, but I would like to see more prevention and public awareness.
Dodge: I believe that we, fire administrators and board members, could improve our community education program. I would like to see more information available to our citizens about how our district receives our funding and operates within that limit, as well as the responsibilities associated with each of our levels of service; meaning the fire board, fire administration and our line firefighters and rescue personnel. Although we have experienced some very good working relationships with other state and local agencies, there is always more that can be done to improve good working relationships.
Jacobs: I don't know that any immediate changes are needed; however, my goals are simple: to keep the fire district financially sound and viable into the future, and to continue to look for opportunities to improve on the service the fire district provides to the citizens of Wasco County.
There has been an ongoing effort to improve the fire district's ISO rating (ISO refers to Insurance Services Office, an organization that provides statistical information on risk), which would bring insurance rates down across the area. I believe this is an important task that needs resolution.
The fire district has done a lot to move this in the right direction, and plans to request a new ISO review in the hopes of bringing the rating down to a much more manageable level for its constituents. I will continue to support this effort.
More like this story
Latest stories
Latest video:
Mosier oil train fire
Clips from oil train fire in Mosier, Friday, June 3, 2016. by Mark B. Gibson/The Dalles Chronicle. Enlarge