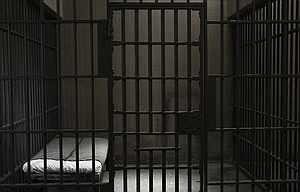 It's been almost 20 years since the Northern Oregon Regional Correctional Facilities opened, so many people may no longer recall, or be too young to remember, that independent jails in Hood River and The Dalles were so overcrowded that they failed to meet standards for care of inmates and were under federal judicial oversight.
The counties — Gilliam and Sherman included — currently pay a collective $3.8 million per year as their share of the jail's $6.2 million budget.
The cost for Wasco County to house 40 to 50 inmates per day (NORCOR average) would run between $5 million and $10 million per year on its own, according to estimates done by Bryan Brandenburg, NORCOR administrator.
That makes the request by the NORCOR board for a permanent tax rate of 26 cents per $1,000 of assessed property value extremely reasonable. Especially since property owners would not be paying any more since the tax would replace bonds to build the regional jail that were paid off last September.
Voter turnout is typically low on a special district election year because there are no state or federal races, or citizen initiatives, to draw interest.
However, the Chronicle urges people to mark their ballots in favor of the NORCOR funding request before 8 p.m. on May 16 when polls close. Postmarks do not count so please don't mail your ballot after today.
If the measure fails, the four counties could be looking at higher subsidies to cover operational costs. If more money can't be found, the counties could be forced to reduce services and possibly close all or part of the jail.
The measure is expected to raise about $1.3 million per year. It does not need to pass in each individual county, but must gain a simple majority of all votes cast.
By contracting with federal agencies, such as Immigration and Customs Enforcement, a half-million has been generated in a good year to help reduce the costs to counties.
However, Brandenburg said federal contracts have not proven dependable since the jail opened in 1999, so having a permanent tax rate in place would stabilize NORCOR's budget. Current annual county subsidies are: Wasco, $1,916,748; Hood River, $1,533,397; Sherman, $191,676 and Gilliam, $191,676.
NORCOR is one of only a handful of jails in the U.S. that incorporate a multi-county approach to management of the inmate population.
The road was rocky during the first decade of jail operations because there were not clear guidelines to delineate management duties.
During that vacuum, numerous lawsuits were filed by inmates and employees registered a variety of complaints about supervisors, all of which led sheriffs and county commissioners to buckle down and develop clear rules and operational boundaries.
To end that tumultous time, former Gilliam County Judge Laura Pryor was asked to take the helm and correct deficiencies, a challenge she excelled at.
Along the way, there were also funding disagreements that had to be resolved and, at one point, Paul Crowley, then presiding judge over the Seventh Judicial District, volunteered to mediate problems that developed between Hood River and Wasco counties.
Several times during the establishment of fiscal and operational policies, it looked like the NORCOR partnership was in danger of collapsing, but officials dug in and worked out their issues because they knew that having a regional jail was much more affordable than going it alone.
Today the jail is running smoothly as evidenced by the fact that there are no pending lawsuits. New programs are in place to help offenders stabilize their lives.
NORCOR works and meets a vital public safety need in the region.
Please vote to provide the jail with the funding it needs to guarantee that it stays open.
More like this story
Latest stories
Latest video:
Mosier oil train fire
Clips from oil train fire in Mosier, Friday, June 3, 2016. by Mark B. Gibson/The Dalles Chronicle. Enlarge