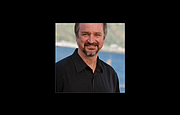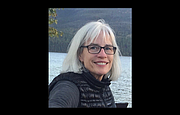 The competition for two positions on the Mid-Columbia Fire & Rescue (MCFR) Board of Directors has turned hot this year. A total of five candidates stepped forward to vie for two seats on the board, and who ultimately gets the nod will be decided by voters in the upcoming special election on May 16.
The Dalles Chronicle is breaking its coverage into two parts, with each part focusing on one of the two MCFR races. Today, we interview the two candidates seeking Position 2.
In this contest, incumbent board member John Willer is hoping to win another four-year term. He is facing a challenge from Kathy Schwartz. Both candidates live in The Dalles.
The Chronicle asked the two candidates for Position 2 to respond to a series of questions to get an overview of where they stand on various issues facing the fire district.
Interviews with the three candidates competing for the Position 4 seat will run later this week.
Tell us about your background and profession.
John Willer: I started college as a business major, but took an EMT course on a whim my freshman year. This was a pivotal event in my life that changed my future. The following year I obtained my paramedic certification, became chief of Cedarville College EMS, and also served on the local volunteer fire department. After medical school and residency, I served a couple years as a reserve deputy with the Hood River Sheriff's Office. I'm in private ophthalmology practice at Cascade Eye Center in Hood River and The Dalles for the past 16 years.
Kathy Schwartz: I have been a registered nurse for 40 years, and I have a master's degree in public health administration. My work experience includes emergency department staff nursing, nursing administration, and I served as the Wasco-Sherman County health director. Most importantly, my husband, John, and I have lived in The Dalles for 34 years and we happily raised our two kids here.
Why did you decide to run for this office?
Willer: I was approached by a friend several years ago. He was a firefighter here in town. He thought given my background and experience, I would bring a lot to the board.
Schwartz: I chose to run because I have recently retired and have more time to serve my community. I have always had an interest in Emergency Medical Services (EMS).
My first job in nursing was working in emergency departments where I saw firsthand the workings of the EMS systems. I served as one of the first members of Gov. Kitzhaber's Area Trauma Advisory Board.
In addition, I believe my later experiences with public budgeting, public unions, personnel management and extensive incident command training allows me to have an understanding of and be helpful as similar issues arise at MCFR.
I chose to run because I have personal experience in needing the services of the MCFR team. Many years ago, our home was surrounded by the Sheldon Ridge fire, and I will never forget the professional response and assurance the crew gave us during this crisis.

In your opinion, why is there so much interest in the fire district races this year?
Willer: My father always said, "random events occur in bunches." That is the only explanation of why there is so much interest this election in the fire district. I'm happy that there is so much interest this year.
I am always amazed and disappointed by how many positions on our ballots are either empty or go unopposed. Our community needs to get more involved!
Schwartz: After the election results of 2016, I think there has been a national call from our political leaders to get involved in local government. Whether you are content with how things are going or not, the best way to be engaged is to serve. At the time that I filed for this position, no one had filed for MCFR board positions 2 or 4, and because of my previous work experiences, I thought I could be of service. I was pleased to see how many people eventually did sign up to run.
What do you see as the key issues facing Mid-Columbia Fire & Rescue?
Willer: As I see it, our key issues are funding and labor. The generous Google tax breaks have not done us any favors. Measure 5 compression losses are becoming an issue.
Schwartz: Funding is a major challenge. Nobody likes to pay more taxes, so the challenge is to continue offering the great service the community has been accustomed to with current or reduced revenues.
A huge challenge is the likely reduction in Medicaid and private health insurance payments. At this time, MCFR ambulance gets paid about 42 cents on the dollar by Medicaid, and with the impending cuts proposed by the federal government if the American Health Care Act becomes a reality, that payment is likely to decrease. In addition, it is expected that with the repeal of the Affordable Care Act (Obamacare), many will drop their health insurance as it will no longer be mandatory.
This potential change could lead to a huge challenge, as it will be difficult to collect dollars from uninsured patients who unexpectedly find themselves needing high quality and expensive emergency medical care.
The passage of a recent bond measure for MCFR to purchase and update equipment was a huge vote of confidence in the organization, but that money cannot be used for day to day operating expenses such as salaries, benefits, etc.
What changes would you like to see the fire district make?
Willer: We have been working to get our ISO rating back [ISO refers to Insurance Service Office, which is an organization that provides statistical information on risk], so our fire insurance rates in town can be reduced. We are nearly there. After that, we will be starting to update our strategic plan, which will guide the district for the next five years.
Schwartz: At this time, I cannot speak to any changes needed. I think the men and women at the MCFR do a great job, and I have not heard any complaints from the community.
Admittedly, I have a lot to learn about the MCFR program, but I am a fast learner and a "questioner." I am not one to be satisfied with the status quo if possible changes would improve the overall service to the community.
The fire district is a government taxing district with the responsibility of providing fire protection to taxpayers within the district.
The primary role of the five-member fire district board is to give general guidance to the fire chief, who implements policy from the board, which meets monthly and also has special meetings and trainings. All meetings are open to the public.
More like this story
Latest stories
Latest video:
Mosier oil train fire
Clips from oil train fire in Mosier, Friday, June 3, 2016. by Mark B. Gibson/The Dalles Chronicle. Enlarge