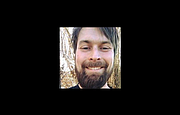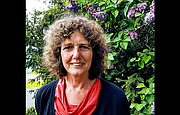 Two candidates are competing for the Position 5 seat on the Northern Wasco County Parks & Recreation District board.
The primary role of the district's five-member board is to set a strategic plan for the executive director to implement; provide fiscal oversight; support the executive director; hire and fire the executive director; and set goals for the district according to community input.
Incumbent board member Annette Byers is asking voters for another four-year term, while political newcomer Daniel Polehn hopes to bring his voice to the board. Both candidates live in The Dalles.
There are two additional positions open on the district board in the upcoming election, but those races have candidates running unopposed: Catherine Whalen for Position 1 and Marcus Denney for Position 4.
With the May 16 special election approaching, The Chronicle asked the two candidates in the contested race to respond to a series of questions so voters can get an overview of where they stand on various issues facing the district. Following are their answers:
What is your background/profession?
Annette Byers: I was fortunate to grow up in The Dalles so I could enjoy the wonderful outdoor activities and sports our town had to offer. I spent many hours swimming in the Natatorium, walking my dogs in Sorosis Park, and participating in other parks and recreation programs.
When my children wanted to play soccer and basketball, I volunteered to coach their teams. I also served on the AYSO board for five years as the commissioner. The 10 years I spent coaching soccer and volunteering for the board was a fun way to be involved with my community.
My career also allows me to interact with people in our region. For the past 26 years, I have taught a variety of classes at Columbia Gorge Community College. My motivated, amazing students inspire me every day I come to work.
Outside of teaching, I am involved with the Big Sister Program. Being a Big Sister helps me keep connected to young people and understand the challenges faced by many children in our community. Another one of my volunteer activities is driving for the Meals on Wheels program.
Daniel Polehn: After graduating from high school, I married my "adventuring buddy," Amanda. We have three young children together. I love seeing our kids run around the Treetop Play Park at Sorosis just like I did for so many years. We can't help but hop in the van to go explore the natural beauty of the Gorge.
I work at the Google Data Center in town, where I have been for the last nine years. I enjoy the creative problem solving that comes with working in our ever-changing industry. When I'm not working or at home, I enjoy swimming, cycling and running, or at least I try.
I have a passion for preserving our community's beauty and ensuring everyone can enjoy it for generations to come. I believe we can improve the quality of life in our community through new trails and parks. Now is a great time to do it!
Why did you decide to run for this office?
Byers: My background of people-oriented activities and my experiences as a teacher enables me to offer important insights as a board member for the Northern Wasco County Parks & Recreation District.
I have frequent opportunities to listen and interact with a wide age range of people in our area. Currently I am serving as a director on the board. In December of 2015, I was appointed to the vacated Position 5 on the board. During the past year and a half, I have learned how a special district works, been involved in hiring a new executive director, and participated in the budget process.
The highlight of my time on the board has been working with our new executive director, Scott Baker. His enthusiasm for improving our district is infectious. I look forward to working with him in the future, and encourage other members of our community to become involved with the parks and recreation program.
Polehn: I really enjoy our local parks and have no major qualms with the parks district or the current board. They have done a fine job maintaining and improving existing parks and programs. So the question you are probably asking, and I am required to ask myself, is: Why am I running? Because democracy requires contest.
What is the point of an election with only one candidate? Without contested races there is almost no need for real public discourse unless some controversy springs up. This is all too common for local elections in Wasco County. Uncontested races are akin to a business handing a job to the first and only applicant. This wouldn't work in the private sector and it shouldn't work for public offices.
As a voter, I detest opening my ballot only to discover a handful of contested positions. Most positions are held by longtime incumbents, and several others have no candidate at all, only to be filled through appointment.
I understand local politics are not the most exciting thing in the world and that often it is difficult to get enough information about an organization to feel comfortable running. However, I don't believe this makes for a healthy democratic society, especially at the local level, where the democratic experiment likely has the greatest chance of success.
What do you believe are the key issues facing the Northern Wasco County Parks & Recreation District?
Byers: Efficiently utilizing the resources of the NWCPRD is a key issue facing the district. The executive director and board are currently in the process of having a master plan developed for the district.
The master plan will prioritize the challenges facing the district. Public input is vital for implementing the needs for future projects and programs that are offered. Marketing our fabulous new Aquatics Center and maintaining parks services are continuing challenges for the district.
Polehn: Balancing and prioritizing improvements to existing parks with the development of new parks and maintaining and expanding beloved programs. Doing all this without creating an excessive tax burden on residents is a challenge.
What changes would you like to see with the district, either in the way it operates or its priorities for projects?
Byers: Engaging the public in the NWCPRD is an important change I would like to see for our district. Our new Aquatics Center is a shining example of how important the public is to the NWCPRD success. Also, updating aging equipment would improve the efficiency of park maintenance.
Polehn: The district seems to have been focused on improving and maintaining existing parks and programs. I'd like to see more development in new parks in residential areas of The Dalles. I also believe there are opportunities to develop new paved trails in town for safer pedestrian and bicycle traffic, as well as maintained recreational trails around the outskirts of town.
What new projects or opportunities would you like to see the district pursue? What approach would you take to find funding to pay for them?
Byers: Community input is an important method to determine what new projects and opportunities our district should pursue. By gathering information from the public, the board and executive director would be able to determine how to proceed with new projects the community feels are needed.
The funding of these projects ideally would be through grants and community partnerships. Using the existing facilities or partnering with District 21, Columbia Gorge Community College, the city of The Dalles, Wasco County, and the Port of The Dalles to develop new programs would be the best option.
Personally, I would like to pursue increased after- school programs for youth, develop an off-leash dog park in The Dalles, and increase park availability for the western part of town.

Polehn: I'd like to see new parks in residential areas of The Dalles that do not currently have great access, as well as new trails. I believe we could fund this by creating a special fund for new parks, which could have regular contributions made from the district's regular budget as well as public donations.
We could possibly divert revenue to this new fund by reducing or eliminating maintenance to underutilized parks. I see some opportunity for the Aquatics Center to become financially self-sustaining (all expenses covered by revenue generated from the pool). This is not terribly far from a reality today. If the district made it a goal to have the pool financially self-sustaining, more revenue could go toward new parks. A good portion of funding required for new trails could be paid for through recreational trail grants.
Given its resources, do you think the district is providing the most efficient level of service?
Byers: Working to have the parks district run more efficiently should always be a goal of the board of directors and the executive director. At this time, the NWCPRD is paying special attention to trim the expenses of the district without cutting services for people in the community.
The board and the executive director are aware that improvements can be made to increase the level and efficiency of service. Again, having a master plan in place will be a valuable tool to use as a guide for providing to use our resources in the best way possible.

Polehn: As an outsider, I believe that the district is working efficiently. I assume there is room for improvement, but I do not see major problems with the operations of the district.
More like this story
Latest stories
Latest video:
Mosier oil train fire
Clips from oil train fire in Mosier, Friday, June 3, 2016. by Mark B. Gibson/The Dalles Chronicle. Enlarge