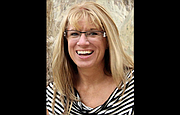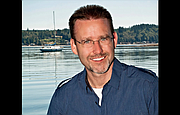 Businesses wanting to learn how to use social media and digital marketing to increase sales are invited to the "Power Breakfast" hosted June 9 by The Dalles Area Chamber of Commerce.
Frank J. Kenny and Norma Davey, experts in the field, will be the keynote speakers for the morning event, which begins 7 a.m. at Cousin's Restaurant.
"They are social media gurus in the chamber world," said Camille Terry, director of events and communication for the local chamber. "People who come to the breakfast will be able to learn some of the tricks of the trade, shortcuts that work and different trends for different areas so they can use social media more effectively."
The fee to attend is reduced from $13 to $10 per person — thanks to donations by an unnamed sponsor — if people register and pay for the breakfast by 3:30 p.m. on Wednesday, June 7. Space is limited to 40 people and registration can be done online at www.thedalleschamber.com or by calling 541-296-2231.
Davey and Kenney plan to offer an "Ask the Pros" style format for the program. Terry said business owners and managers who want to ask them a question can still submit them to Marie Kauffman, membership@thedalleschamber.com.
Kenny is a longtime successful entrepreneur, chamber board member, chamber president/chief executive officer and a member of the state's chamber professionals association. He is a graduate of the Western Association of Chamber Executives Academy program and serves on the faculty of the Institute for Organization Management. He holds a bachelor's degree in finance and a master's of business administration.
He is now a leading educational and motivational speaker and trainer — online and in person — who has helped hundreds of businesses reach their goals through social media and digital marketing during the past six years.
His chamber team was one of the first to embrace new technology and, within 18 months of launching their campaign, membership at the 45-year-old organization doubled.
Davey was chief operating officer of a mid-size chamber for seven years and currently works as the director of relationship development for Frank J. Kenny, LLC. She is a speaker, coach and consultant with a talent for creative, visual marketing, combined with a love of technology. She is also a professional photographer.
She has dedicated her professional life to growing chambers, serving small businesses and improving communities.
Her passion is assisting clients with all facets of media and marketing out of the belief that small businesses and successful communities "are at the heart of what makes America great."
More like this story
Latest stories
Latest video:
Mosier oil train fire
Clips from oil train fire in Mosier, Friday, June 3, 2016. by Mark B. Gibson/The Dalles Chronicle. Enlarge