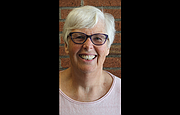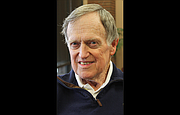 Note: With a total of nine candidates competing in four races for the Columbia Gorge Community College Board of Education in the May 16 special election, The Dalles Chronicle has broken the coverage into four parts, with each article focusing on one of the four contests. Today, we interview the two candidates seeking to serve in Position 2. A story about board prospects for Position 1 was published on April 21; interviews with the Position 7 candidates ran April 25; and the Position 5 candidates on April 26.
Incumbent board member Dr. James R. (Doc) Willcox is asking voters for another four-year term on the Columbia Gorge Community College Board of Education.
He is being challenged for the seat by political newcomer Dana A. Campbell, who hopes to bring her voice to the board.
Ballots went out to voters April 26 and must be in an election drop box no later than 8 p.m. on Tuesday, May 16.
The Chronicle asked the two candidates to respond to a series of questions to get an overview of where they stand on various issues facing the community college:
Why did you decide to run for a position on the CGCC Board of Education?
Campbell: I am passionate about education, volunteering and the future success of Columbia gorge Community College. It is time for change on the CGCC Board membership, and I want to be involved. The incumbent for Position 2 has served on the CGCC Board for more than 30 years.
Willcox: I have two important priorities in my life: Health for myself, my family, my community, and others; and education for myself, my family, my community, and others. We have worked diligently to achieve both priorities, and the effort continues as the work on these is never finished. There is always more room for improvements in both areas. As far as CGCC's educational attainment is concerned, we have come a long way from our humble beginnings in our one small office in the old Williams Building located at Fourth and Washington in downtown The Dalles. CGCC's future holds many exciting mountain summits yet to be climbed.
What is your background/profession, and where do you live?
Campbell: I live in The Dalles. I have been in education throughout my working career. I taught high school for 15 years in Idaho, and I recently retired as a public librarian after 25-plus years in Oregon and Washington. Schools and libraries have a lot in common. Accessing information, budgeting, curriculum/ programming, leadership, working with a diverse population, able to make changes in curriculum, policy, etc., for today's world and teamwork. My last position was as the Youth Services Librarian at The Dalles-Wasco County Library. I am currently a member of the State Library of Oregon LSTA Advisory Committee. Our responsibility is to identify library grant applications to support with federal funds and to evaluate the success of each program funded. The committee's recommendations go to the State Library Board for approval.

Willcox: I have been a strong supporter of lifelong learning as far back as I can remember, even when I was growing up in Eugene and now in my home in The Dalles these past 30-plus years. I received my bachelor's degree from the University of Oregon and was a teaching fellow there in biology, after which I received my Doctor of Dental Medicine degree also from UO in Portland. My wife, and all three of our sons, have doctorate degrees in dentistry and/or orthodontics. I tell you this not to brag, but to give you an idea as to why education has such special meaning in my life and why I am so passionate to help others have similar opportunities. Finally, you know the now famous motto of CGCC, which I wholeheartedly share: "We are about creating dreams and transforming lives."
What will your top priorities be if voters select you to serve on the board?
Campbell: If elected to the CGCC Board, I will first educate myself about the college's master plan, budget and policies. I will work to bring together a united college district and board. I will work to make the college more visible to their constituents and the board more transparent in their decision-making.
Willcox: Educational achievement is one of the most important priorities in my life. From sunup to sundown I find myself thinking and working with educational improvement items. When economic times are good, the enrollment at all 17 Oregon community colleges goes down, but when economic times are less than good, the enrollment at all Oregon community colleges goes way up. Economic times are relatively good; hence enrollment is somewhat down. The challenge then is to get enrollment up at our college so we can improve the existing range of course offerings and degree programs for our important student population. Therefore, getting enrollment up is very high on my action plan for the college.
What changes do you think CGCC needs to make?
Campbell: CGCC is at a point in which changes are needed in philosophy, marketing, budgeting, leadership and programming. Today's students need access to a variety of coursework, certificates and degrees, which meet their wide range of needs and interests. I will encourage CGCC to function as a cohesive community college district, working together for excellence in education and career development.

Willcox: One, make adjustments in course and program offerings that reflect the needs of our area employers. This can be accomplished by refocusing our vision. Two, increase the enrollment percentage of our recent area high school graduates that will be attending CGCC and increase the number of high school juniors and seniors being doubly enrolled in both high school and CGCC. Three, increase programs and course offerings specifically tailored to our large area Hispanic population. Do this mainly by increasing our outreach efforts to this important segment of our community.
Where do you stand on the current "sanctuary campus" controversy?
Campbell: A sanctuary campus will not help enforce federal immigration laws, and it has been suggested that participating campuses will put the school's federal funding at risk. The sanctuary campus movement is a political reaction to statements and policy made by the current president of the United States. The CGCC college district has a large Latin population of potential students. It also has a faculty who care about the students. Why would we want students to be in fear of being arrested on a CGCC campus when they are attending classes to learn, develop job skills, to better themselves, and to become a part of our society? What threat are they? Everyone has a right to an education. I don't care if they are legal or illegal residents. I care that they are getting a chance in life. Which is more important? Catching an illegal immigrant, or allowing a person the opportunity to further their education and pursue the American dream.
Willcox: The current CGCC Board has held three work sessions where community members including students, faculty, staff and business leaders spoke about their feelings and concerns about naming CGCC a sanctuary college.
Many expressed opinions favoring the concept. After careful and very thoughtful deliberations, the present CGCC Board of Directors will take a position at its regular May 9 board meeting, held at its Hood River campus. I am still evaluating the many diverse opinions regarding this important sanctuary campus idea, and will not reach my final decision until the May board meeting where I can fully discuss the pros and cons with my fellow board members.
More like this story
Latest stories
Latest video:
Mosier oil train fire
Clips from oil train fire in Mosier, Friday, June 3, 2016. by Mark B. Gibson/The Dalles Chronicle. Enlarge