Wednesday, April 26, 2017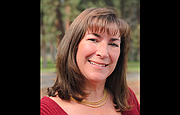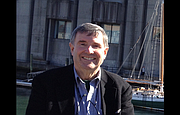 Note: With a total of nine candidates competing in four races for the Columbia Gorge Community College Board of Education in the May 16 special district election, the Chronicle has broken coverage into four parts. Each article focuses on one of the four contests. Today, we interview the two candidates seeking Position 5. Interviews with the CGCC board prospects for Position 1 were published in the Chronicle on April 21, and the interviews with the Position 7 candidates ran April 25. Ballots go out to voters today, and must be in an election drop box no later than 8 p.m. on Tuesday, May 16.
Two candidates are seeking the Position 5 seat: Dr. Ernest Keller, who wants another four-year term, and challenger Kim Morgan, who works as a legal assistant for an attorney in The Dalles.
To get an overview of where the candidates stand on key issues, The Chronicle asked them to respond to a series of questions:
Why did you decide to run for a position on the CGCC Board of Education?
Ernest Keller: Community colleges are one of America's great innovations. They provide students in our region a wide range of affordable and valuable workforce and post-secondary education opportunities close to home. Now and in the immediate future, about 65 percent of jobs will require some post-secondary education and job training. Being on the college board has given me great satisfaction, because the college has helped so many people to improve their lives and careers. But even more important is knowing that our students are very satisfied with the skills, knowledge and positive experiences they have acquired at CGCC.
It is a rewarding experience to work with fellow board members as we address challenges, negotiations and opportunities for the college. There are numerous opportunities to cope with the usual compromises and competitions that play out in a modern education organization. I have always considered being part of the college board a great honor. The phenomenal growth and improvement of our college has been an exciting and rewarding responsibility. But this success did not happen by accident. It took board actions, courageous administration, community support, hiring and keeping great instructors and quality support staff.
Kim Morgan: I grew up in The Dalles and feel strongly that the Columbia River Gorge is a special place. My grandfather, Walt Long, served as a The Dalles city councilman for many years, and is my inspiration for devoting my time to public service. I want to be an active contributor that helps to see Columbia Gorge Community College into the future by providing educational opportunities for individuals from all walks of life.
What is your background/profession, and where do you live?
Keller: Owner-manager E&G Keller Development LLC; 20 years of service on CGCC Board including the chairmanship twice; retired K-14 educational administration; principal/superintendent Wasco County; past president of Oregon Community College Association; chairman of Wasco County Planning Commission during the Rajneesh era; NW Kiwanis lieutenant governor; on staff at O.S.U. in the Community College Professional Development Center; chairman of the United Way Fund; elementary and secondary teacher; director of professional and technical education and regional coordinator for Hood River, Wasco, Sherman, Gilliam and Wheeler counties; B.A. Education, Western Washington University; Masters of Education, Oregon State University; principal and superintendent licenses, University of Oregon; Doctorate in Educational Leadership/Administration, Brigham Young University. I live in the Dalles.
Morgan: I have a varied background educationally and professionally. As a young person, I worked in various capacities within the technology arena for over 10 years.
Starting back in 1988 with marketing research, sales, vendor liaison, database consulting, and even building PCs. That was a fascinating time in the tech industry, when a degree wasn't always necessary to advance professionally. Great typing skills learned at The Dalles High School were a bonus, though! In 1999, I became a massage therapist for horses and people, for 10 years. I achieved that through a vocational college in Utah and an equine specialty program in California. I moved back to The Dalles in 2009 to be closer to family, where I have resided ever since. I am currently a legal assistant for an attorney here in The Dalles.
What will your top priorities be if voters select you to serve on the board?
Keller: My first priority, long established as a board member, has been to advocate for all students, but especially those of low and moderate income. Community college should be about real affordable access, and a student road map to successful completion.
I also advocate for additional full-time instructors. I do this, as a policy board member, knowing that "full-time instructors" add even greater quality to the CGCC student experience and operation of the college. Another priority is the expansion of the nursing program. This will be done by adding an agreement with Oregon Health Science University. It will make it possible for our two-year nursing graduates to complete the Bachelor of Science Nursing Program at the university.
As a board member, I have and will always be fierce about seeking and maintaining the dollars that support the very existence of the college. Only about 18 percent of the money needed for operations comes from our local .2703 per thousand tax base.
The balance of the dollars comes from a wide range of other sources. These sources must be monitored and need a lot of "care and feeding."
Morgan: I place a high value on interacting with others. I believe that by providing an approachable and receptive presence for students, faculty and staff, I will be able to receive feedback and create a more viable dialog with how the college can move forward and succeed. Tools such as feedback surveys, consensus building between The Dalles and Hood River campuses, as well as working on better utilizing our campus resources would be priorities for me.
What changes do you think CGCC needs to make?
Keller: For me the most important change for the college is a board that puts its effort into a coordinated plan of growth that the majority of the board members agree to. "Lone wolf" board members are too often trying to initiate programs without getting the support and agreement of a majority of the board members. This lone wolf behavior puts administration and staff in very awkward situations. To avoid this, it simply takes a thoughtful motion to the board to make ideas legitimately operational.

Morgan: As of last year, student enrollment was down by 22 percent. That needs swift improvement. By looking at ways to build upon the current offering of programs and bringing them into current job marketplace demands would be a great start for drawing increased student enrollment at CGCC. The college has shown great vision in the past with the nursing and health occupation programs and the renewable energy programs. It's important to make sure we continue to support those types of programs and even stay ahead of the trend when possible.
Where do you stand on the current "sanctuary campus" controversy?
Keller: It is disheartening that so many Hispanic students at CGCC are in fear of having friends, relatives, families and even themselves at risk in school. At the time of writing this, the college board has not yet made a final decision, because there are so many reasons to vote for and against sanctuary. The issue has been studied in depth by the board. It will be further debated and the risks and the student benefits discussed before a final board decision is made. I plan to support our Hispanic students and will advocate my position to the other board members. I'm well aware of the Oregon state statute that protects undocumented students. It addresses those individuals not breaking laws, other than no documentation. This state law has been in place for about 30 years.

Morgan: This is a political hot button issue that is hard to answer without giving a great deal of consideration to multiple factors. I respect cultural inclusivity and the need to protect our neighbors, friends and family who come from all parts of the world. The fear that surrounds any possible threat to someone we care about is difficult to dismiss with this subject. If I'm selected to serve as a CGCC Board member, it would be my obligation to act in the best interest of the college. My knowledge of how sanctuary status works is that a city needs to be the initiator of said status. Currently, The Dalles has not moved forward to claim sanctuary status, yet Oregon is a sanctuary state. It's imperative that CGCC provide a safe place for students to study and if asked to vote on this issue, I would want to consult the legal aspects of sanctuary status and gather feedback from the CGCC community before I vote on such a polarizing issue.
More like this story
Latest stories
Latest video:
Mosier oil train fire
Clips from oil train fire in Mosier, Friday, June 3, 2016. by Mark B. Gibson/The Dalles Chronicle. Enlarge