Note: With nine candidates competing for four positions on the Columbia Gorge Community College Board of Education in the May 16 special election, the Chronicle is breaking coverage into four parts, with each article focusing on one of the four election contests. Today, we interview the two candidates vying for Position 7. Interviews with other CGCC board prospects have already run or will be featured later this week.
For CGCC Board of Education Position 7, two candidates are competing: Incumbent board member Charleen R. Cobb is asking voters for another four-year term, while challenger Kevin McCabe wants voters to bring a new voice to the seven-member board.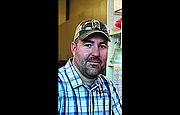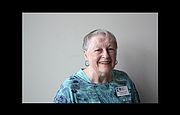 Ballots go out to voters on April 26, and must be in an election drop box no later than 8 p.m. on Tuesday, May 16.
To get an overview of where the candidates stand on various issues facing the community college, the Chronicle asked Cobb and McCabe to respond to a series of questions:
Why did you decide to run for an elected office?
Kevin M. McCabe: While I have no children of my own, I serve as chair of the Board of Directors at Mosier Community School. I do this because I care about the education of the children in our community. My interest in serving on the CGCC board is no different — I want the educational offerings for our community, be they students looking for a bachelor's degree, a worker wanting to learn new skills, or high school Running Start students, to be the best possible.
Charleen R. Cobb: CGCC was there for me in the 1970s; today the family's children, grandchildren and great grandchildren have attended or are attending, and have enriched their lives. My constituents have encouraged me to continue serving and to be part of the deciding factor in the direction the college will be taking in the next four years.
What is your background/profession, and where do you live?
McCabe: I am a lifelong scientist and educator, who now supervises the quality control laboratory at Full Sail Brewing in Hood River and volunteers as chair of the Mosier Community School Board of Directors in the evenings. I taught at CGCC as part-time faculty from fall 2012 through spring 2015. During that time, I taught Microbiology; Habitats: Life of the Forest/Fresh Water Biology; Introduction to Fish & Wildlife Conservation and Management; and Principles of Biology. I'm currently volunteering my time helping the college build a food fermentation science program, and as part of that, I teach a community education Fermentation Science class. I live in Mosier.
Cobb: As a former entrepreneur and business owner, I recognize the concerns of the business community. A graduate of Marylhurst University with a Bachelor of Arts degree, I was an educator internationally teaching students English. Our family moved to The Dalles in 1973 and purchased property. Due to health concerns in the past, I have also lived in the Portland area where I was a regional manager for a national company; and in Corvallis, where I was a resident advisor at a national fraternity, and a loan director for a local savings and loan institution.
What will your top priorities be if voters select you to serve on the board?
McCabe: In addition to the key priorities of reducing barriers to student success, improving access and educational opportunities for students, and building programs that support workers in key regional industries, I would prioritize increasing student enrollment. I would propose the following to achieve increased enrollment: Work with D21 and the Hood River County School District to increase the number of high school Running Start students at the college, and increase and improve CGCC outreach to middle schools in the region, which, data suggests, is critical for driving student and family interest in a college path.
Cobb: The college has made tremendous strides in the past 16 years and looks forward to a bright future. The directions the board has deemed vital are: Building enrollment, increasing student success, improving communications with business, and public funding, along with the continuing advances of CGCC. Improvement in the neighboring counties which CGCC also serves is ongoing.
What changes do you think CGCC needs to make?
McCabe: To attract and retain the best faculty members, there needs to be an increased number of full-time faculty positions at the college. This also better serves the students by increasing the availability of faculty to students; full-time faculty spend far more non-class/lab time on campus than part-time faculty, many of whom have to rush off to another job just to make ends meet. As a former part-time faculty member, I know how little they get paid for how hard they work; the poor pay and lack of benefits is the reason I had to look elsewhere for employment. I really didn't want to leave the students, or to give up teaching, but to pay my bills, I had no other choice.
As mundane as this may sound, the policies at CGCC are in need of a thorough review and update to bring them into line with current state and federal law. Maintaining current and legally supported policies is a key job of the Board of Education; is critical for the safety of the institution; and has been neglected for years.
Cobb: CGCC needs to develop more relationships with the communities' businesses and industries, along with improving the ones we already have.
That way it can supply the needs of further training and ensure that the workforce programs at CGCC are current and the skills being taught reflect the needs. Student retention is also an ongoing concern, and the staff is diligent in working with new and returning students to achieve this.
Where do you stand on the current "sanctuary campus" controversy?
McCabe: I went to the recent board meeting to learn more about this issue and hear what people thought. I was impressed by the many students that spoke so articulately and with such great passion in favor of a sanctuary campus resolution. I also heard those that were skeptical or entirely against the resolution. Given that one of the main arguments against the resolution is a threat to CGCC's federal funding, and given the 10th Amendment's constitutional protections of states' rights would make that stripping of that federal funding likely illegal under our Constitution, I think that, should I become a board member and have to make a decision, my vote would go with the Constitution and ultimate assessment that there is a tangible benefit to the college.
Cobb: I am sympathetic to both groups of students — the ones who are frantic about their current situation, wishing to continue with improving their skills, and living with the fears for their peers and families. There is the other group of students who are very concerned about the status of their financial aid to carry them while they continue their education. Over 70 percent of CGCC students have Pell grants to supplement their income while studying. "Sanctuary Campus" has no true legal significance, but will comfort those students who are concerned about their legal status. The danger of this designation is that federal funding might be lost. CGCC has not put this matter to a vote yet. In the past, the board has put on a unified front on important matters, so after the deliberation of this serious matter in May, I will make my decision.
More like this story
Latest stories
Latest video:
Mosier oil train fire
Clips from oil train fire in Mosier, Friday, June 3, 2016. by Mark B. Gibson/The Dalles Chronicle. Enlarge