NOTE: With nine candidates competing in four races for the Columbia Gorge Community College Board of Education in the May 16 special election, The Dalles Chronicle is breaking the coverage into four parts, with each article focusing on one of the four contests. Today, we interview the three candidates seeking Position 1.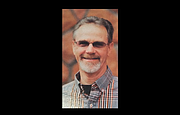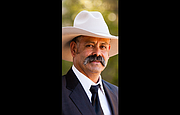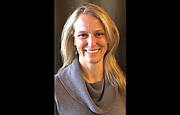 Four of the seven seats on the Columbia Gorge Community College Board of Education will be on the upcoming special election ballot, and this year, the positions have generated a lot of interest, with all four slots being contested.
Ballots go out to voters on April 26, and must be in an election drop box no later than 8 p.m. on Tuesday, May 16.
For CGCC Board of Education Position 1, three candidates are vying for this seat on the board: Carmen Gamez, an incumbent board member seeking a fresh four-year term, and two challengers: Richard (Monty) Wilcox and Sarah Segal.
The Chronicle asked all three candidates to respond to a series of questions to get an overview of where they stand on various issues facing the community college, which has campuses in The Dalles and Hood River.
Why did you decide to run for a position on the CGCC Board of Education?
Richard (Monty) Wilcox: To be honest, I was approached by friends who suggested and encouraged me to file for the board position. Also, having been married to an educator for over 27 years, I have an appreciation for the importance of education and feel this is an opportunity for me to give back to the educational community.
Carmen Gamez: I find that there is an evident need for parents in our community to support their students in their academic pursuits. For this reason, I want to continue supporting the education system at our community college through my contribution on the board of education. I want to ensure that all of our students are supported.
Sarah Segal: I am a K-12 educator who cares about student and community success, which is why I am running. Over the years, a number of my former students have taken classes and worked toward their CGCC associate's degree, while still in high school. In addition, after graduating from high school, an even larger number of students have attended CGCC to acquire skills and certifications to better themselves for serving the workforce. It is essential that CGCC provides all students, regardless of their individual path, with the best opportunities for growing their education. My experiences as a K-12 teacher are valuable to the board from a policy standpoint. As a board member, I will build stronger K-14 bridges between local schools and our community college by promoting student-centered programs that boost engagement and reverse the current enrollment decline.
What will your top priorities be if voters select you to serve on the board?
Wilcox: If given the opportunity to serve, I would like to see the college provide a curriculum that reflects and is responsive to the current, workforce needs of employers. This curriculum would be skill-based and capable of providing graduates with specific job related abilities, focusing on a trade expertise.
Gamez: To inform all our students of the value of higher education. I aim to raise awareness and involvement in higher education possibilities in our community as a whole, in particular, among our Latino community.
Segal: My priorities for the CGCC are student and community-centered. Data-informed decision-making is my top priority to provide creative programs and flexible scheduling that best supports student achievement. For example, one source of data will come from surveying current and previous students regarding their CGCC experience. This information will lead to increasing degree programs that connect from high school to GCGG to workforce and community needs. Equally important, my priority is to increase pre-K through 14 education funding. It is essential that CGCC ensures college is accessible for all students and that there are supports at the college level to increase graduation rates.
What changes do you think CGCC needs to make?
Wilcox: Columbia Gorge Community College currently provides students with quality, educational programs. In addition, I feel it would benefit the college's enrollment and enhance the further advancement of its students by increasing the number of courses which bear credits transferable to four-year universities.
Gamez: I think the college is doing a great job; the only thing I'd want to bring up is the potential increase in student input. I would like to see the student voice represented in our committee. I envision a current student at CGCC sitting in our committee of education, to clearly express the needs of our students.

Segal: CGCC must do what's best for students, while supporting our community. It is necessary that both campuses become vibrant and well utilized to increase student enrollment, while also increasing community pride in CGCC. Essential to success is clear and transparent communication between the administration, board members, teachers, students, and community. To improve, decisions must be strategic. By becoming a data-informed institution, we will strengthen CGCC's enrollment, student success, and graduation rates.
Where do you stand on the current "sanctuary campus" controversy?
Wilcox: I have been involved in agriculture for the majority of my career. As a result, I have gained an appreciation for the importance of immigrant laborers and their families. Consequently, I am in favor of a sanctuary campus for individuals who do not have a criminal history.
Gamez: Knowing that students have the right and necessity to feel safe on campus, I am in favor of CGCC becoming a sanctuary campus.
Segal: CCGC is a diverse school serving a diverse community. Our diversity is a strength that must be protected and nurtured. Students enroll at CGCC to improve their lives and contribute to our region's successes. Every student, no matter their background, should have the opportunity to realize their dreams at CGCC in an environment free from fear. Federal immigration issues should not take the board's attention away from improving access and outcomes for prospective and current students.
What is your background/profession, and where do you live?
Wilcox: I am currently retired. My prior career involved serving the Oregon Department of Agriculture for 30 years, retiring as manager of the Hood River District's Commodity Inspection Division. I currently reside in The Dalles, where my wife and I have lived for over 27 years.
Gamez: I come from a farmworking, migrant family, with five brothers, two sisters, and two hardworking parents. I migrated to the U.S. in 1974, harvesting the crops all along California, Oregon, and Washington. Noting the necessity I had as one of the elder siblings to help financially support my family of 10, I did not have the opportunity and privilege to pursue an education. My wife and I have lived in The Dalles for 33 years, and together we have raised three children who began their academic journeys here in our hometown. Throughout the years, we have both tried to be as involved in their journey as much as possible, passing down our stories and experiences in hopes to instill in them the value of receiving an education. Today, we are proud to say that every one of them has pursued a college degree at Seattle University. Two of our eldest sons have graduated, and our youngest daughter is currently a sophomore at Seattle University. My profession has developed over the years through my involvement in agriculture, and I am now the horticulture manager at Orchard View Inc.
Segal: I am a fourth-generation Oregonian. I have lived in The Dalles since 2006 and have taught social studies and English language arts at Hood River Middle School since 2005. Born and raised in Oregon, I completed my B.A. in sociology at Western State College of Colorado and my M.Ed. in curriculum and instruction from the University of Montana in 2004. In 2013, I received the Robert H. Jackson Teaching Justice National Award, and in 2015 Oregon History Teacher of the Year. I have served on numerous state and national committees, including the Oregon Department of Education Social Sciences Content Advisory Panel, the Oregon Council for Social Studies (2016 president), and am a current co-chair of Hood River Adopt a Dog.
More like this story
Latest stories
Latest video:
Mosier oil train fire
Clips from oil train fire in Mosier, Friday, June 3, 2016. by Mark B. Gibson/The Dalles Chronicle. Enlarge