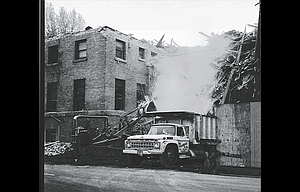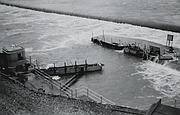 20 years ago - 1997
Last year, students caught smoking near The Dalles high School faced arrest and a $100 fine. But that only placed more burdens on already strained agencies – and taught the students how to hide better. This year, starting just last week, students caught smoking can either pay the fine or take a two-hour course on smoking dangers and how to quit. So far, four students – out of 11 caught smoking – accepted the option of taking the course, said school nurse Karyn Temte-Lloyd, RN, who helped start the program.
A new elementary school being built in Dallesport is being called a welcome addition and a welcome sight to a community that is trying to improve its image.
Hiring its technical team before the March bond vote enabled the regional jail group to move quickly once voters gave the nod. "I really do believe getting a team on early has just made a world of difference," said Laura Pryor, chair of NORCOR (Northern Oregon Regional Corrections) and Gilliam County judge. Since voters in March approved a $13.2 million bond, the four-county NORCOR board has launched several tasks for the facility's anticipated late summer 1999 opening. It will have a 150-bed adult jail and a 24-bed juvenile detention facility.
40 years ago – 1977
Works by high school art students are being exhibited at The Dalles Art Center through April 28.
Wallace C. (Wally) Kruger, 66, owner of the Westgate Supermarket here, died Friday in a Portland hospital. He had suffered a heart attack last October. Before founding the store here, he was chief buyer for Hudson House, Inc., a Portland wholesale grocer, for 18 years.
Sen. Ken Jernstedt says five bills in the legislature seek to give state agencies permission to enter private property. This week he asked a computer to supply information on any of the 2,600 bills on file which included the language: "administrative inspection warrants" or "enter private property." "I also found 10 laws already existing giving various agencies the right to come on your property and do something. This is a dangerous thing at best," Jernstedt said. "Who knows how many additional measures authorize this kind of action and not use those exact phrases?"
The Dalles High School will have open house Monday night with the language arts, foreign language, and physical education departments featured. Parents will have an opportunity to talk to teachers about course requirements, philosophies, and offerings.
60 years ago – 1957
Cool air spread across the Southeast Tuesday in the wake of a cluster of deadly tornadoes as rescue teams recovered the body of a movie cameraman buried in a Colorado avalanche for 12 hours.
A pillar of smoke rose above the hill opposite the Fifteen Mile trailer court on The Dalles-California highway yesterday afternoon causing several spectators to think nearby Petersburg school was afire. Highway contractors, however, were merely burning trash and old truck tires. Both city and county fire equipment responded to the alarm.
Further study should be made of possible future expansion in the West Ninth street shopping center, the city council decided last night. The City Planning Commission will be asked to study possible commercial development of the area for a four block radius – north, south, east and west.
Special events contributing color and variety to the launching of The Dalles Centennial celebration were developing today. Plans for a second parade, this one Sunday afternoon with a pioneer theme, were announced by the Fraternal Order of Eagles which is combining Centennial features with the Region 4 meeting of Eagles and Auxiliary this weekend. The first parade is set for Friday.
80 years ago – 1937
Possibilities of irrigating the highly productive orchard and garden tracts surrounding The Dalles to make them still more productive are regarded as "more than average" by the federal bureau of reclamation, officials of The Dalles chamber of commerce declared today after returning from a conference with J. S. Moore, the bureau's agent at Yakima.
Warnings to all fruit growers in The Dalles vicinity to refrain from using poisonous sprays against the millions of tent caterpillars now hatching out in orchards until after the blossom season is past were being sent out today from the office of County Agricultural Agent W. Wray Lawrence and The Dalles Cooperative Growers. Arsenate of lead, the only effective spray which farmers have found to employ against the caterpillars, will also kill bees used to aid pollenization of orchards, the warnings stated.
GOTMAN, Calif., April 9. (UP) – Heavy, low fog was blamed for the crash of a cabin monoplane and the instant death of E. A. Grumm of Los Angeles, and E. B. Christopher, of Wichita, Kans., on a scrubby hill near here today. The big plane crashed into a steep hillside about 50 miles north of Los Angeles and less than 300 feet from a crowded highway. Grumm was reported to be vice-president of the Brashear Investment Co., of Los Angeles, and Christopher an official of the Swallow Airplane Co., of Wichita. George Hamilton, a resident of Gorman, reported he heard the plane flying low over his home this morning and then a crash a quarter-mile away. Both men were dead when he reached the wreckage.
100 years ago – 1917
To assist the people of Oregon in overcoming, so far as it is within their power, the world's food crisis, and do their full share in supplying not only the needs of the soldiers of the nation but also the European allies, is the purpose of a "preparedness" train that will be operated over the O.-W. R. & N. lines in northern and eastern Oregon during the next two weeks. This train will arrive in The Dalles at 11:20 o'clock tomorrow, remaining here until Wednesday at noon.
COPENHAGEN, April 9. – The United States' main purpose in purchasing the Danish West Indies from Denmark was to defeat known German plans to establish a Zeppelin and submarine base there. Whether Germany planned forcibly to seize the islands or to purchase them from Denmark was not clear.
WASHINGTON, April 9. – Congress began its first week of real war work today, faced with the problem of raising $6,750,000,000 for the "pay as you go" struggle.
More like this story
Latest stories
Latest video:
Mosier oil train fire
Clips from oil train fire in Mosier, Friday, June 3, 2016. by Mark B. Gibson/The Dalles Chronicle. Enlarge