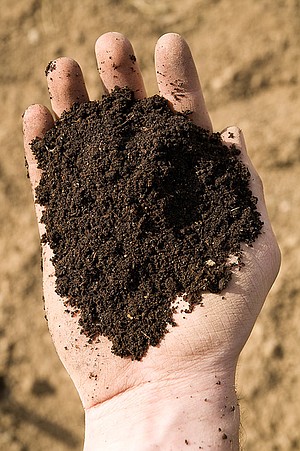 Start your garden off right this spring and get your plant starts from your local Wasco County Master Gardeners at our annual Spring Plant Fair.
The fair is Saturday, May 7, 9 .m. to 2 p.m. at The Dalles City Park at Fifth and Union streets.
There will be hundreds of varieties of annual and perennial plant starts, including ornamental flowers, vegetables and herbs.
There will be a large selection of tomatoes — including heirloom varieties — as well as petunias, basils, hot and sweet peppers, pumpkins and squashes, cucumbers, alyssums, celosia, geraniums, nasturtiums, salvias, zinnias, chives and much, much more!
You will find a well-rounded selection of all your favorite standbys, along with some exciting plants that will be sure to peak any gardener's interest.
All of the plant starts are grown right here in The Dalles by Master Gardeners in partnership with juvenile inmates at the Northern Oregon Regional Correctional Facility (NORCOR).
The greenhouse at NORCOR is a mentorship program that serves the students by providing a hands-on learning environment to explore sustainable greenhouse horticulture, as well as community-building and the opportunity to work as a team alongside knowledgeable adults.
This program is a fulfilling learning environment for both the youth and the Master Gardeners.
As one student wrote in a letter, "Going to the greenhouse is like being free, because all thoughts are lost and you are surrounded with nothing but good vibes and life. The sun feels great and you learn a lot."
Master Gardeners enjoy sharing their knowledge, honing their own skills, and practicing a cooperative working environment.
"I just really like the people," says Jens Fredericksen, Master Gardener since 2010. "I have always felt that the program helps all of us."
Proceeds from the plant sale benefit both the Wasco County Master Gardener Association and the NORCOR juvenile program.
There will also be local garden vendors, including Sandoz Garden Crafts, Humble Roots Farm & Nursery, and local worm castings.
There will be food for sale, provided by The Dalles Farmers' Market, with lots of locally-sourced items.
Soil experts from Sawyer's True Value will be on hand, and of course you can get your plant questions answered by OSU Master Gardeners.
You can also get your pickling and canning questions answered by OSU Master Food Preservers, who will also attend.
Absolutely no sales before 9 a.m.
See you there!
The Master Gardener program is part of the Oregon State University Extension Service.
Master Gardeners are volunteers that serve their communities as garden educators and plant problem diagnosticians.
Michelle Sager is the Master Gardener Education Program Coordinatorfor OSU Extension Service serving Wasco County.
More like this story
Latest stories
Latest video:
Mosier oil train fire
Clips from oil train fire in Mosier, Friday, June 3, 2016. by Mark B. Gibson/The Dalles Chronicle. Enlarge