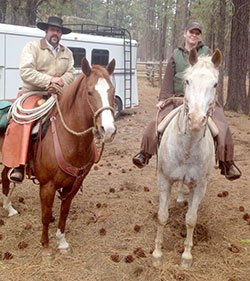 Kylee VanOrman and Matthew Ruby of Dufur, Ore. have announced their wedding.
She is the daughter of Gary and Deborah VanOrman of The Dalles.
She attended The Dalles High School, graduating in 2004.
He is the son of John and Melodie Ruby of Mosier, Oregon and Jackie and Phillip Muir of Vancouver, Washington.
He is a graduate of Santiam High School.
The wedding is planned for May 17, 2014 at the Columbia Gorge Discovery Center with the rehearsal dinner on May 16th at Casa el Mirador.
The Honorable Judge John Wolf will conduct the wedding ceremony.
Maid of honor is Korissa Wentz. Bridesmaid are Sarah Hall, Chrissy Zaugg and Shelly Blackmer. Flower girls are Ella Zaugg and Audrey Ruby. Groomsmen are Josh Ruby, Jeremy Tinney and Tim Stafford and Best Man is Levi Ruby.
DJ services provided by Scott Susi.
Catering by Jim Olheiser of Cowboy's Catering.
Photography will be done by Jill Macnab of Dahlia Photography. Bridal party beautifying by Melissa Still of Cascade Laser Skin Center and Christy Hansen of Gloss Salon.
The couple will honeymoon in Las Vegas at the National Finals Rodeo in December.
More like this story
Latest stories
Latest video:
Mosier oil train fire
Clips from oil train fire in Mosier, Friday, June 3, 2016. by Mark B. Gibson/The Dalles Chronicle. Enlarge