Saturday, February 8, 2014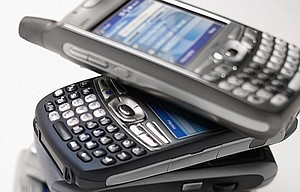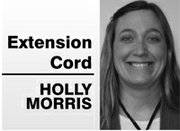 The United States is one of the largest consumers and wasters in the world. Each consumer contributes about 2,500 pounds of waste per year and of that waste, over half can be reduced, recycled or reused.
How can we reduce the amount of materials we consume so that we reduce our impact on the environment?
The biggest impact comes from the manufacturing of the products we use every day. This includes the natural resources, water and energy used to make those products and there is the cost of transporting the product to the store so that we can purchase and consume it. If we reduce the amount of goods and materials we buy and consume, we can make a significant reduction in the impact of those goods on the environment.
There are several ways you can reduce, reuse and recycle to help make a positive difference in our environment every day. It doesn't matter whether you are at home, in the office, at school or even on the go, there are many opportunities to go green. Some great tips on how you can reduce, reuse and recycle can be found at www2.epa.gov/recycle.
Upcycle. What is upcycling? It is a way to recycle your electronics. A lot of our waste comes from us having to constantly upgrade our cell phones to the latest smart phone or our computers with the newest software. We tend to let the old phones pile up in a box or drawer. You can donate your old electronics by setting up a free account at www.causesin
ternational.com/home.
Another way to reduce your waste is through Terracycle. Terracycle is an international recycling and upcycling company that will collect items that are normally hard to recycle. For example, packaging and products such as empty make-up containers, cheese and dairy packaging, cleaner packaging, drink pouches as well as cell phones, iPods and MP3 players, inkjet and toner cartridges, laptop computers and E-readers.
Terracycle repurposes these items into innovative, low-cost products by working with over 100 major brands in the United States and 22 countries overseas to keep this packaging and these products out of the landfills. For more information on Terracycle, visit www.terra
cycle.com.
Terracycle not only helps save the planet, but it can help raise money for things like after school programs. One current program that is being partially funded by Terracycle is the SECRETS science after school program at Colonel Wright. A huge "Thank You" to Jodi Tepoel who has been collecting and sorting for this program.
Feed the worms. Compost at home. This is a fun, easy way to reduce some of your food waste. You can start your own worm farm with a plastic tub, old garbage can or any type of plastic tub or container. I keep mine in the raised garden bed.
You can feed your red wiggler worms with things like newspaper, junk mail, lint from the dryer, fruits and vegetables, anything organic (No meats!). A worm farm is a fun thing to do as a family, plus red wiggler worms make great fishing bait. For more information on how to make your own worm farm visit http://wormpoop.com/.
"Unless someone like you cares a whole awful lot, nothing is going to get better. It's not."-Dr. Seuss, from The Lorax.
Latest stories
Latest video:
Mosier oil train fire
Clips from oil train fire in Mosier, Friday, June 3, 2016. by Mark B. Gibson/The Dalles Chronicle. Enlarge